We're over half way through 2019! This is where I start getting excited because we've had the summer solstice which means the days only get longer from here and soon it will be autumn with the beautiful oranges and browns, and then Christmas! Okay I won't get too excited just now but still, I'm buzzing we're over the worst half of the year (spring and summer are my least favourite seasons – roll on autumn and winter!) but that also means half way through the goodreads challenge!
It's been a weird six months so far. I finished rotations at uni, sat my exams but I'm still not done yet. I went on the Eurostar with my sister to visit the gorgeous Brussels in January, and finally travelled to the Lake District with a couple of my friends from uni which was beautiful and so much fun! I also got to see the opening night of the new musical that has come to London, Waitress, and Sara Bareilles was on stage! I've seen some amazing new film releases this year: How To Train Your Dragon, Avengers: Endgame, and Spider-Man: Far From Home. But of course, I've also read some amazing book and I've been working hard on reducing my TBR and reading some backlist books but the odd 2019 release has of course snuck in there!
So my target for 2019 is 45 books and the total currently stands at 26 so I'm 3 ahead of schedule! But what have I read so far? I made it a personal goal of mine to read more of my TBR shelf rather than new releases this year and I have actually only read two 2019 releases!
Here's what I've read in 2019 so far:
Heartless by Marissa Meyer ♥ ♥ ♥ ♥ ♥
Rebecca by Daphne du Maurier ♥ ♥ ♥ ♥ ♥
Eleanor Oliphant is Completely Fine by Gail Honeyman ♥ ♥ ♥ ♥
The Night Circus by Erin Morgenstern ♥ ♥ ♥ ♥
Spinning Silver by Naomi Novik ♥ ♥ ♥ ♥
The Cruel Prince by Holly Black ♥ ♥ ♥ ♥
The Wicked King by Holly Black ♥ ♥ ♥ ♥
The Crown's Game by Evelyn Skye ♥ ♥ ♥ ♥ ♥
The Crown's Fate by Evelyn Skye ♥ ♥ ♥ ♥
A Very Large Expanse of Sea by Tahereh Mafi ♥ ♥ ♥ ♥ ♥
The Sun is Also a Star by Nicola Yoon ♥ ♥ ♥ ♥ ♥
12 Small Acts to Save the World by WWF ♥ ♥ ♥ ♥ ♥
The Dark Vault by V E Schwab ♥ ♥ ♥ ♥ ♥
The Fate of the Tearling by Erika Johansen ♥ ♥ ♥ ♥
Furyborn by Claire Legrand ♥ ♥ ♥ ♥ ♥
Springtime at Wildacre by Lucy Daniels ♥ ♥ ♥ ♥ ♥
Caraval by Stephanie Garber ♥ ♥ ♥ ♥ ♥
Legendary by Stephanie Garber ♥ ♥ ♥ ♥ ♥
Finale by Stephanie Garber ♥ ♥ ♥ ♥ ♥
Legendary by Stephanie Garber ♥ ♥ ♥ ♥ ♥
Finale by Stephanie Garber ♥ ♥ ♥ ♥ ♥
The Lost Lamb on Honeysuckle Lane by Lucy Daniels ♥ ♥ ♥
Wonder Woman Warbringer by Leigh Bardugo ♥ ♥ ♥ ♥
Rivers of London by Ben Aaronovitch ♥
Flame in the Mist by Renée Ahdieh ♥ ♥ ♥ ♥
A Thousand Beginnings and Endings by Ellen Oh and Elsie Chapman ♥ ♥ ♥ ♥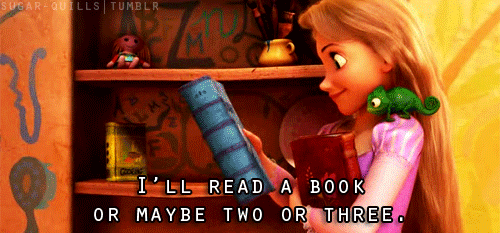 I'm pleased to say I've read some amazing books so far as well as finally picking up those poor souls that have been sat on my bookshelf for months! My favourite reads so far would include: The Dark Vault, Legendary, Finale and 12 Small Acts to Save the World. I've only had one book that I really didn't enjoy even though I was sure I would so all in all, I think I'm doing pretty well with my reading challenge!
What about you guys? What reading goals have you set yourself this year? Now we're over half way through the year, now is the time to reflect on your situation. I'm planning to keep on with my goal of reading those backlist books and I also want to finish off some more series like Strange the Dreamer and finally start some others I've been meaning to like The Kiss of Deception! Let me know your reading goals and how you're getting on with them in the comments below!
Here's to a great second half of 2019 filled with wonderful books and thrilling stories ♥