I haven't been posting for the last couple of weeks because I'm in revision mode at the moment for my exams soon, but I thought I shouldn't leave it too long to post something! To break up revision, I thought I'd do a quick book tag that I thought of as I went for a sweltering walk –
I am not a lover of summer. It's so hot and I feel tired when I go outside, and so stifled indoors! I am a winter baby. I love the cold with snuggly jumpers and blankets – it's where I belong! So I was thinking of what summery book tag I could do and I came up with the Summer Sweatalong Book Tag which is all about finishing books fast! I hope you enjoy it, here are the rules:
link back to the original creator of the book tag (thebookwormdreamer)
start off with telling us your favourite season and why it is/isn't summer!
tag five friends to take part
enjoy!
So here's my Summer Sweatalong Book Tag!
♥
Don't stop! A book you couldn't stop reading
To start, it's a simple one; a book I just couldn't stop reading the first time I read it was Harry Potter and the Order of the Phoenix. It was while I was away with my parents in their mobile caravan (shudder) and I was a stroppy teenager hating every second, but I was reading Harry Potter for the first time and this fifth book was my absolute favourite! I didn't want to stop and I read it all the way home in the car, went straight upstairs to my room and finished it. I was very antisocial for that trip and as soon as I finished it, I went straight onto The Half-Blood Prince.
♥
You're a cheetah – a book you read in just ONE DAY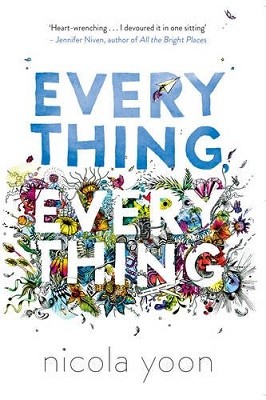 There are a few books I have devoured in a day and Everything, Everything is one of them! It's written in such a way that you can't help but read it under a day and it's the perfect size to avoid giving you a headache as well! I loved the sweet romance and the daring risks taken by the main character as she uncovers some truths about herself she didn't know. It's a quick and cute read with some depth about grief and loss.
♥
Couldn't let go – a book you reread straight away
I never reread books as soon as I have finished them but this book gave me a serious book hangover and I just couldn't let go. I read A Court of Mist and Fury in two days and then had a MASSIVE book hangover so I reread the entire thing the day after. It essentially took me three days to read it twice and it was so worth it. I was utterly lost to that world for three wonderful days and it was amazing.
A Court of Mist and Fury is the second in the A Court of Thorns and Roses trilogy.
♥
Calm it down! A book that got your heart racing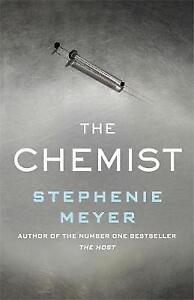 I'm usually not one for thrillers, but I do like the occasional one to read and The Chemist  was just what I want from a thriller! I was hooked and I read with rapture – it was tension-building and suspense as I tried to guess what would happen. It's such a good read as we follow an ex-agent on the run from her employers and she unravels a whole new plot we didn't see coming.
If you're not one for violence and gore but you love a bit of suspension, then check out The Chemist!
♥
Second best – a sequel you read faster than the first

The Bone Season series for me has been such a roller coaster. I read the first book and liked it but sort of didn't get it, then I read The Mime Order and got sucked into it but then when it came to The Song Rising – oh my word! This has definitely been my favourite so far and I raced through the book. I am buzzing for the subsequent sequels but I'm not sure they will manage to take the top spot in this series that The Song Rising is currently residing! I just loved the amount of action embedded into the plot and such character development in the space of one book! So good.
♥
Books on fire! A series you read straight through
I discovered the Shatter Me series last year and wow are they amazing! I read through the trilogy like I was starved of stories and it was glorious. But then the plot thickened! I found out a new trilogy was being released to follow this series, essentially making a six book series overall so I quickly grabbed up the fourth, Restore Me, and raced through that as well. This is a dystopian series with some seriously amazing characters and I can't wait to read the last two books.
♥
Midnight madness – a book that kept you up late
There are so many books that have kept me up past the midnight hour but one I read recently that I couldn't stop reading well into the night was The Dark Vault by V E Schwab which is all about a girl doing her job – and that job is essentially putting restless spirits back to sleep. It's two books in one and the second was brilliantly done and didn't go the typical way I thought it might. There are fantastic characters in this book and it promises so much and gives even more.
♥
And there you have it! Sometimes finishing a book feels like you've just ran a race and you're left breathless and your heart's pounding. Who needs exercise when you have books? I hoped you've enjoyed this Summer Sweatalong Book Tag, I now tag The Paperback Piano, Bookishly Brittknee, BooksNest, Jill's Book Blog, and Bookmark Your Thoughts!
Feel free to participate in the book tag if you want to, I can't wait to see everyone's responses! ♥