Daughter of Smoke and Bone
Author: Laini Taylor
Publisher: Hodder Paperbacks (2012)
Pages: 420
Rating: ♥ ♥ ♥ ♥
Synopsis from goodreads:
"Errand requiring immediate attention. Come.
The note was on vellum, pierced by the talons of the almost-crow that delivered it. Karou read the message. 'He never says please', she sighed, but she gathered up her things.
When Brimstone called, she always came.
In general, Karou has managed to keep her two lives in balance. On the one hand, she's a seventeen-year-old art student in Prague; on the other, errand-girl to a monstrous creature who is the closest thing she has to family. Raised half in our world, half in 'Elsewhere', she has never understood Brimstone's dark work – buying teeth from hunters and murderers – nor how she came into his keeping. She is a secret even to herself, plagued by the sensation that she isn't whole.
Now the doors to Elsewhere are closing, and Karou must choose between the safety of her human life and the dangers of a war-ravaged world that may hold the answers she has always sought."
♥
The premise of this book was super intriguing and I thought this would be a book that I instantly fell in love with which, of course, I did. Set in Prague, I loved the atmosphere in the first few chapters as we got to know Karou and her life at college. There's wit and a brilliant voice to the story even written in the third person, and it was great to see a fantasy novel set in the modern day with modern day problems. One such problem of Karou's is that she has a secret life as a tooth collector for Brimstone who lives in Elsewhere.
Brimstone who happens to be a chimera, is sort of Karou's boss but also kind of her adopted father and it makes for a rather peculiar relationship which isn't out of place in the book. In fact, the whole book is one big peculiar story as we meet more chimera and suddenly angels are introduced! I found Daughter of Smoke and Bone a very strange book indeed.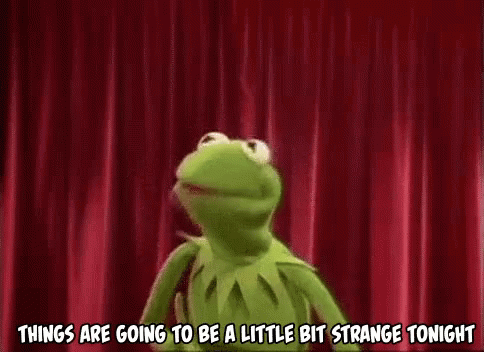 I've read Laini Taylor's other book series, Strange the Dreamer, and I absolutely adored her style of writing and the characters and story she created – it was superb. What I found with Daughter of Smoke and Bone however is that it was a bit less descriptive with more focus on plot compared to description and setting the scene than in Strange. Relationships aren't slowly built in DOSAB either with a certain relationship between two characters going at a swift pace. It was strange to read a book without that slow build when new characters are introduced, but it was totally in keeping with this whirlwind of a story.
Strange was delectable to read and oozed outstanding imagery and detail whereas DOSAB is more fast-paced and erratic, with characters constantly popping in an out of the story and the plot flitting between the present day and past memories.
If Karou's life isn't crazy enough with collecting teeth for Brimstone, things get a lot weirder when angels come out to play. Suddenly, the doors to Elsewhere where Brimstone dwells are ripped away from Karou and she finds help from an unlikely source. There's a crucial bit where we finally get to find something out that has been hidden from us and the protagonist, but it's stolen from us in the form of a series of flashbacks which I found really good but also a bit long and it was like reading another story altogether.
This book was just one of the most confusing books I've ever read with this being me a lot of the time while reading it: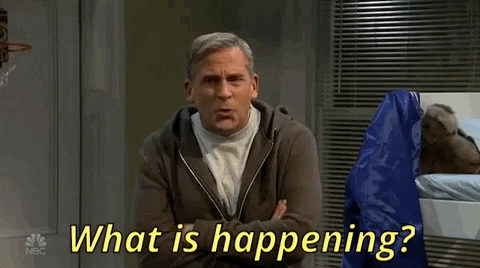 However, this series clearly has a divide between two peoples and there were lots of profound quotes and similarities drawn to war and how dangerous hatred and endless bile can be. There are some very memorable quotes in this book and I love the different sections split up with a short sharp sentence that you think has nothing to do with the story, but really it has everything to do with it.
It was an interesting reading experience and I think there's a lot more to come from this story of angels and devils and I'm keen to see where it goes! I'm currently reading my way through the second book in this trilogy, Days of Blood and Starlight and I'm hoping it will provide me with some answers and more excellent plot.
"Have you ever asked yourself, do monsters make war, or does war make monsters?"

-Laini Taylor, Daughter of Smoke and Bone