The Witch's Kiss
Author: Katharine & Elizabeth Corr
Publisher: HarperCollins
Pages: 424
Rating: ♥ ♥ ♥ ♥ ♥
Synopsis from goodreads:
"Sixteeen-year-old Meredith is fed-up with her feuding family and feeling invisible at school – not to mention the witch magic that shoots out of her fingernails when she's stressed. Then sweet, sensitive Jack comes into her life and she falls for him hard. The only problem is that he is periodically possessed by a destructive centuries-old curse. Meredith has lost her heart, but will she also lose her life? Or in true fairytale tradition, can true love's kiss save the day?"
♥
This book has been on my to-buy list for ages and I finally bought it the other day when I saw the entire trilogy in The Works for just eight pounds! In the mood for another fairy tale, I started it straight away and oh. My. Word. I loved it!!! It wasn't anything like I was expecting and I was surprised with a modern day story of a girl who's actually a witch and has to set out and defeat an evil wizard and the King of Hearts as they start to awaken, and an ancient oath and promise binds Merry to fulfil her duty.
But what I loved about this book straight away was the fairy tale-like imagery that is set right from the off, flicking between present and past as we learn about Merry's ancestors and what they did that meant Merry was now involved with saving everyone. The writing was gorgeous and I was sucked into this story from the first page.
My favourite thing about The Witch's Kiss were the characters because of how brilliant each and every single one was! We have Merry, a sixteen year old struggling witch; Leo, her older and amazingly supportive brother (I loved seeing a brother-sister relationship where they actually hung out and liked being around one another!); then a brilliant grandmother (a witch) with a distant daughter (also a witch). This mixed up family was so fun to read about and I loved their relationships between each other. And the antagonists! Oh my were they fantastic to read about. Jack was such a wonderful character to read about and Gwydion was brilliantly evil. It made for such a good story with these characters and how they each fell into place in this book, full of magic and adventure.
"Once upon a time – because that's how all the best stories start, even the ones that lead to death and darkness and unhappy ever after."

– Katharine & Elizabeth Corr, The Witch's Kiss
With a great story comes some great plot twists so some spoilers will have to be mentioned! Look away now, you have been warned.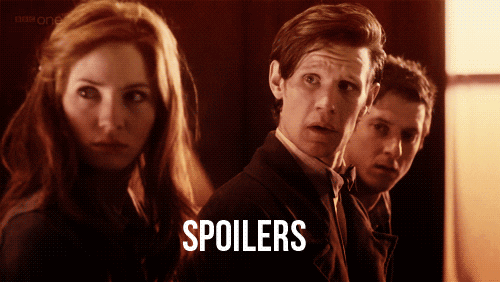 How freaking ADORABLE is Jack? I felt so sorry for him, growing up away from his birth parents in fear of what Gwydion had set out for him, only to finally be learning the truth about who and what he is when the curse comes round the corner and bites him on the arse. My heart went out to this character each time he was made to hurt or kill someone against his will, the King of Hearts taking over his person.
But when Gwydion made Jack eat THE HEART OF THE GIRL HE LOVED?!
WHY GWYDION WHYYYYYYY??!!?!?!?!
I was staring at the page in shock like I was not expecting that to happen!
So evil, so cruel. And it is literally the thing of hell.
Jack was such a poor soul and he deserved a better ending.
Which brings me onto the relationship between Merry and Jack and my conflicting feelings around this subject.
So Merry is talking to Jack every night, stopping him from stabbing people as the King of Hearts and fair enough, there probably would be a spark between them but the romance did feel almost a little forced, like both didn't really have their hearts in it (pun intended – I know).
And the matter of the fact was that Jack had been asleep for 1500 years and so still wasn't over the last girl he loved – Meredith, Merry's ancestor (stay with me folks). He was still in love with this Meredith so I didn't fully believe the romance blooming on his end, and maybe there wasn't – maybe that kiss they shared was him trying to feel human again, to feel love again, and Merry is a sixteen year old girl, she probably loves the idea of a guy wanting to kiss her. And falls for him a little in the process.
So when true love's kiss doesn't work at the end, I was kinda upset at first but then a little relieved and happy with the outcome, because they weren't in love and it made for a nicely satisfying ending for Jack who can now finally be at peace.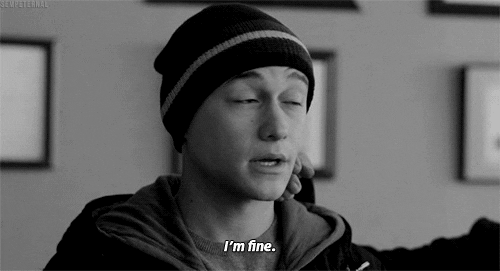 Even though he deserved a much better ending with perhaps being properly reunited with his love and seeing Gwydion perish.
And besides, him and Merry weren't in love and that's what I actually quite liked about this book – there was a little romance, but it wasn't true love and it was something I didn't see coming. I'm glad for the unexpected twist and I can't wait to see what happens to Merry now in the next book, though I would have loved to have seen more of Jack.
I have no idea where the sequel is going to go and I almost wish Jack and Gwydion hadn't been killed off so quickly – they were brilliant characters and I wanted to see more of them.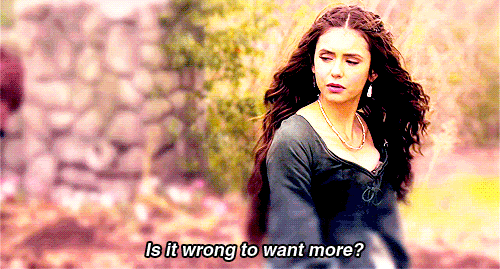 And speaking of killing characters, how shook was I when not only was Dan, Leo's friend and accidental crush, was stabbed but then DIED?!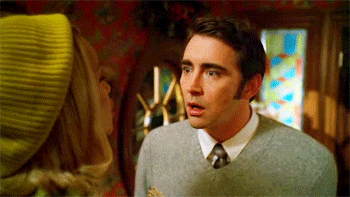 AND BY THE KING OF HEARTS NO LESS!
I couldn't believe they killed him off, knowing how much Leo liked him and was probably in love with him, and he didn't even get a chance to tell him! It was all too much and totally unexpected.
This book just had everything in I love about reading – awesome characters, fantastic relationships, grey characters and some evilness that gets defeated with magic… It wasn't anything like I thought it would be but it was so much better! It's onto the sequel next but I'm a little worried in case it doesn't live up to this one now that Jack and Gwydion have gone! I'll let you guys know.
Happy reading, bookworms! ♥