A Conjuring of Light

Author: V E Schwab
Publisher: Titan Books
Pages: 666
Rating: ♥ ♥ ♥ ♥ ♥
Synopsis from goodreads:
"THE BALANCE OF POWER HAS FINALLY TIPPED…
The precarious equilibrium among four Londons has reached its breaking point. Once brimming with the red vivacity of magic, darkness casts a shadow over the Maresh Empire, leaving a space for another London to rise.
WHO WILL CRUMBLE?
Kell – once assumed to be the last surviving Antari – begins to waver under the pressure of competing loyalties. And in the wake of tragedy, can Arnes survive?
WHO WILL RISE?
Lila Bard, once a commonplace – but never common – thief, has survived and flourished through a series of magical trials. But now she must learn to control the magic, before it bleeds her dry. Meanwhile, the disgraced Captain Alucard Emery of the Night Spire collects his crew, attempting a race against time to acquire the impossible.
WHO WILL TAKE CONTROL?
And an ancient enemy returns to claim a crown while a fallen hero tries to save a world in decay."
♥
"Love and loss," he said, of "are like a ship and the sea. They rise together. The more we love, the more we have to lose. But the only way to avoid loss is to avoid love. And what a sad world that would be."

– V E Schwab, A Conjuring of Light
Darkness is spreading through Red London and the Antari must leave the city and travel in order to find a way to stop this great power which is threatening to destroy their world. Friends and foe join together to protect the city and its people, love and magic blossoms as well as power being tested and the grief of a city losing to darkness. Kell must do all he can to save his family, joined by the adventure-seeking Lila and nobleman Alucard as they sail out to find a way of beating dark magic.
♥
OH. MY. GOD. I can't believe this series is at an end. Schwab has such an amazing way with words I seriously don't know how she does it – building a completely insane but brilliant world filled with magic and the most wild and crazy characters, each with their own stories and past. It was such a beautiful end to an awesome trilogy that I will never forget – the shades of magic series is one of my favourite ever and I want everyone to read this series.
The book starts off pretty much where AGOS left and it was heartbreaking and action-filled right from the beginning without so much as a breath to take in between all the drama. The huge cliffhanger that we were left on at the end of AGOS gets resolved and the plot for the book is set as they have to find a way to stop Osaron.
ACOL sees Osaron take over Red London and Kell, Lila, Alucard and Holland (yes Holland is back and has a lot of character development too) must work together to seek of an object that could stop Osaron's take over of Red London. Rhy has his own mission to save as many of his people as possible, the ones that can fight against and come out triumphant to Osaron's magic, all the while the King is creating his own ways to stop the disease over London.
There is so much character development in this book as we see Rhy becoming more King than Prince as he tends to his people, Kell trying to save everyone and Lila and Kell becoming something more. We see the other side to Alucard as he races to save his sister and the relationship between him and Rhy is an adorable as ever.
There was also so much sass in this book! I love the banter between the two brothers and the relationship between Kell and Alucard – the fact that he despises him because of how he hurt his brother. Kell and Rhy are so cute together and the fact that they aren't brothers by blood just strengthens their relationship even further because they just make the cutest brothers.
This book just wasn't long enough – I wanted more of every single character and so much happened. Schwab was amazing with her story-telling as always and ACOL had such an unexpected ending but it was just a brilliant goodbye to a truly wonderful series.
Now I have to mention some spoilers – SO MUCH HAPPENED in this book so look away now if you haven't read any of the shades of magic series.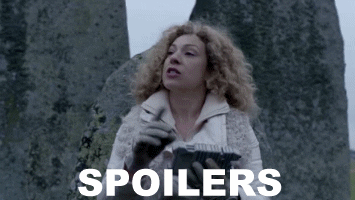 So I'll start with the beginning where Kell is trapped and the collar is killing his power and so Rhy, poor Rhy is slowly dying in Red London. I was so scared for Rhy but I knew he didn't die so early on – he couldn't otherwise I would have cried, but he did die which was really strange to read that he truly only lives so long as Kell does. I loved how Alucard stayed with him it just made me all
With Kell, Lila and Rhy all okay, now here comes another disaster – Osaron is in Red London and killing everyone with his power (I can't believe Kisimyr got killed off – she was just so bad-ass) so people are dying all over and the palace has to barricade themselves in. The King and Queen are helpless to save the Maresh empire but this doesn't stop Kell and Rhy who both go out to save as many people as possible. Antari are immune to the disease that Osaron is spreading so they go out to mark as many people as possible with their blood but it's not enough – they need to stop Osaron, not just save people.
Here enters the Inheritor and the main plot for the book – an object that can contain his power but requires a sacrifice to use (oh god) but before this, we see sweet Alucard ride out into the fog (why, WHY would you do that?!) to save his sister.
Of course she dies and Alucard has left the safety of the palace for no reason so the disease enters his head.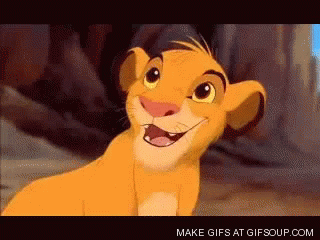 I seriously had no idea if he would survive or not but thankfully Rhy comes to his rescue and he stays with Alucard and pulls him from the disease.
They're just so adorable together I could have an entire book of the two of them and be happy. I've always loved their relationship but I hated how Alucard left Rhy and caused him so much hurt and that's why Kell hates him so much. But we learn why Alucard hurt Rhy when he left him – his brother found out that Alucard was seeing Rhy and so basically trapped him on a ship to get him away from the Prince so he couldn't go back. IT WAS JUST SO SAD because Kell hates him and Rhy was left so hurt by the whole thing but it WASN'T ALUCARD'S FAULT!
It physically hurt when Alucard was saying goodbye to Rhy before he left on the ship to find the Inheritor and Rhy just didn't let them have a goodbye. What if something happened to Alucard and they had left on those crappy terms? Why can't they just make up or at least part on good terms before, I don't know, one of them potentially dies and that was the last conversation they had?!
Throughout the whole book I thought one of the four main characters was going to die and then Rhy and Kell's mother and father suddenly got killed off. The Queen was assassinated and the King got killed by Osaron because he thought he stood a chance at defeating him – I was kind of expecting their deaths I guess, but poor Rhy having to now be King after losing both his parents. But I'm so glad he had Alucard in the end that stayed with him; if Alucard had died I think I might have cried.
I'm glad King Maxim and Queen Emira finally showed Kell some love! The bit where he had the opportunity to find out who his biological parents were was so tense because I really thought it would be revealed to us and we'd have this whole other storyline but it actually worked when he burnt the note. I'm glad we never found out who his birth parents were because his real parents had been the King and Queen (even though they didn't let him travel and kind of kept him as a bit of a trophy), they still loved him and it showed in the end. It was a brilliant little touch the story and to his character and I loved it.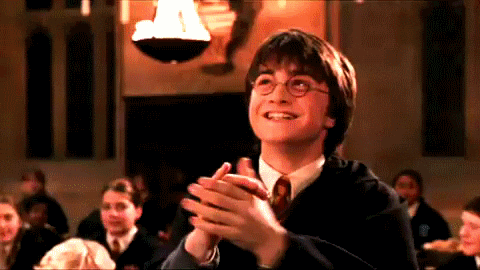 Of course Kell and Lila's relationship stepped up a gear which resulted in one of the best scene's of the book!
One of my favourite quotes was when Kell and Lila were getting a little too 'in the moment' as they were kissing and Alucard bursts in and yells "Stop fucking with the ship!" which just had me laughing. I love the sass in this book and Lila especially pretty much showed her dislike to something by calling it what it was but not before putting "fucking" in front of it. She's just the best.
The four of them are all amazing and work so brilliantly together, despite Kell hating Alucard there's just such a good relationship between the four of them.
"What are we drinking to?"
"The living," said Rhy.
"The dead," said Alucard and Lila at the same time.
"We're being thorough," added Rhy."

– V E Schwab, A Conjuring of Light
It was a really well written scene though and I'm glad Kell got to find some happiness in Lila and they ended up travelling the world together. That's the one thing he wanted to do but couldn't – travel, which was pretty ironic for an Antari.
The ending was actually beautiful but also melanchony. Rhy has Alucard, but loses his brother to his travels with the wild and ferocious Lila. I was both happy that they all got a good ending but I wanted the last page to be the brothers together or in fact all four of them together but because it didn't, it kind of made it even better? Like life isn't what you expected but you can be happy in finding what comes your way. It was just so unexpected that the four of them would end up alive so I was so glad to see them all alive and well at the end, and with the people they loved.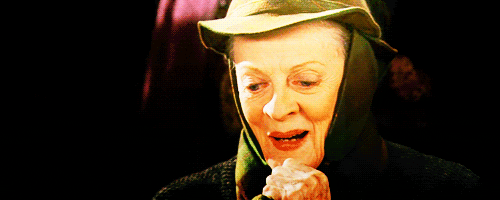 One last thing I have to mention is HOLLAND. Okay so I never liked Holland I thought he was vile but he is just way more complex than I thought! He was originally a nice guy, someone who loved his world and wanted to make it better – then the Danes got involved and tortured him into a man that had emptied himself of caring or kindness because it was easier to help deal with the shit they gave him.
I'm glad he helped Kell and Lila save Red London and ultimately destroy Osaron. He got to go back to White London and die at peace knowing he couldn't have done anything more. He was one of my favourite characters because you hated him at first, then kind of liked him, then hated him then actually grew to like him again with the flashbacks to his past.
Holland was also really funny in this book as well with his dry sense of humour and sarcastic comments towards Kell and Lila – he could have an entire spin-off novella to himself and I would TOTALLY read it.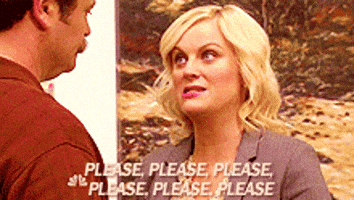 Words can't express how much I love this book and this entire trilogy. It is amazing and magical and wonderful all wrapped up in the most beautiful writing and it will be a series I treasure on my bookshelf for a long time.
"Anoshe was a word for strangers in the street, and lovers between meetings, for parents and children, friends and family. It softened the blow of leaving. Eased the strain of parting. A careful nod to the certainty of today, the mystery of tomorrow. When a friend left, with little chance of seeing home, they said anoshe. When a loved one was dying, they said anoshe. When corpses were burned, bodies given back to the earth and souls to the stream, those left grieving said anoshe.

Anoshe brought solace. And hope. And the strength to let go."

– V E Schwab, A Conjuring of Light