Finale
Author: Stephanie Garber
Publisher: Hodder & Stoughton
Pages: 416
Rating: ♥ ♥ ♥ ♥ ♥
Finale is the third and final book in the Caraval trilogy where we see the games come to end and some devastating decisions made. This review will contain some spoilers from the previous books in the series as well as in Finale so don't read on if you haven't read Caraval, Legendary or Finale first!
Synopsis from goodreads:
"It's been two months since the last Caraval concluded, two months since the Fates have been freed from an enchanted deck of cards, two months since Tella has seen Legend, and two months since Legend claimed the empire's throne as his own. Now, Legend is preparing for his official coronation and Tella is determined to stop it. She believes her own mother, who still remains in an enchanted sleep, is the rightful heir to the throne.
Meanwhile, Scarlett has started a game of her own. She's challenged Julian and her former fiancé, Count Nicolas d'Arcy, to a competition where the winner will receive her hand in marriage. Finaly, Scarlett feels as if she is in complete control over her life and future. She is unaware that her mother's past has put her in the greatest danger of all.
Caraval is over, but perhaps the greatest game of all has begun―with lives, empires, and hearts all at stake. There are no spectators this time: only those who will win…and those who will lose everything."
♥
All I can say is: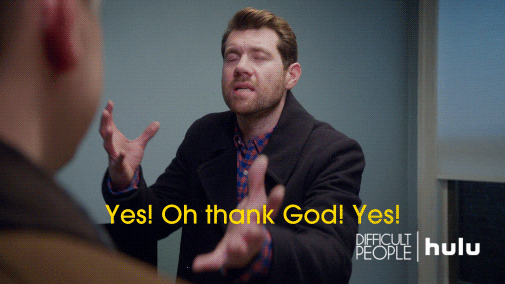 After a tension-filled book of will they won't they, wanting each other and pushing each other away and just total frustration from my part, I am SO RELIEVED that Legend finally stopped being an absolute moron and FINALLY accepted he was in love with Tella and became mortal.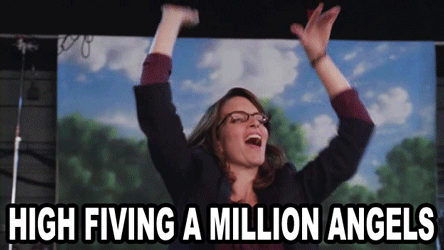 He took his sweet time but he finally did it!
God this book kept me up at night and kept me from revising because seriously, I could not stop for one second and I had to read the whole thing – I needed answers! I don't know about anyone else when reading this book, but after finding out that Dante – DANTE – was Legend (god that was a good bit to read though) I thought we'd see him and Tella get together pretty soon after. But oh my god did he turn the cold shoulder! His need to be immortal meant he just left her on the steps after freeing her from the cards in Legendary for fear he would fall in love with her. So instead of just falling head first and discovering how beautiful love is, he spends the whole of Finale reeling her in to push her away and they both play a game of hard to get.
I am just SO GLAD Tella didn't become immortal and even though it took until the last few pages, Legend became mortal in the end! If that ending hadn't have happened I probably would have just lost it and thrown the book at the wall.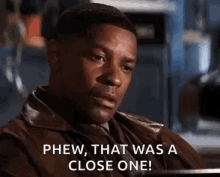 I feel like one of the most underrated relationships in this book was between the two brothers, Legend and Julian. Julian had to put up with Legend's brooding crap for so long, place in his games and watch as he shut out the one potential love of his life (if he would just admit it) and he was still there for him despite getting nothing back. Poor Julian, he can see these sisters share so much love for the other but he doesn't get anything from his brother. That's why I was so glad to see Legend go and save him from Gavriel's dungeon and get thrown into a cage himself – it was a little hurray! moment for Julian to see his brother actually does love him.
Legend really was such an intriguing but incredibly frustrating character because he seems to do these heroic things like rescue Tella from the cards (even though it would bring back the Fates and he wouldn't get all of their magic), saving Julian by sacrificing himself for his brother, but then he goes and shuts out the world and I found it so hard to keep up. One minute he was visiting Tella in her dreams, but he always kept his distance, then he was asking her to be immortal so they could be together forever but immortals can't love, so it would just be a weird and twisted relationship. He wanted her, but didn't want to let himself love her because then he would become mortal and god forbid that should happen! It was riveting to read about a character who would sever themselves from love just so they could live forever, but I am so relieved he chose Tella in the end.
But I have to say, I found Jacks and Tella's relationship equally captivating to read. Jacks was such a grey character, a bit like Legend in the fact that he was upfront about who he was and Tella knew he wouldn't love her, but then he too would do small acts of kindness for Tella and just as you began to trust him, he's go and gives Tella a heart attack! It was so weird that these two immortals wanted Tella so much but neither wanted to actually love her – Legend wanted his immortality too much and Jacks just had an obsession. I thoroughly enjoyed reading about these three and was probably one of my favourite weird love triangles of all time.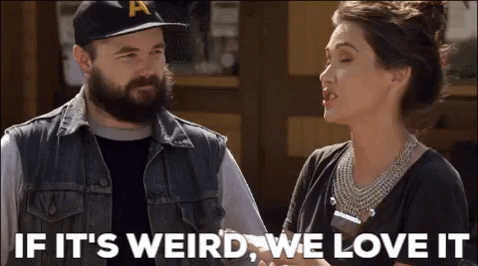 It was brilliant to see each sister have a share in this book, each with their own separate story lines but coming together in the end. I thought I would enjoy Tella's parts more but I was actually really pulled into Scarlett's newly found father and how she was actually the daughter of a Fate all along.
The bit where she had to make Julian hate her nearly broke my heart – I almost teared up! I was just so relieved that she stopped before cutting off their love altogether and stopped before she became immortal and lost her love for him. I don't know what I would have done if Scarlett destroyed his love for her and Legend didn't love Tella!
It seemed to be the reoccurring theme that everyone was scared of love but I'm just so pleased love won in the end!
Caraval has been an amazing series to read and in every single book there were unanticipated twists and shocking revelations and I thoroughly enjoyed each one! These books contain some of the best characters I've ever come across with some questionable motivations but it had me racing through to the end. I've loved every second and did I mention how happy I was for that ending? I was on edge until that encore section but that letter had my heart filling with joy as it all came to a wonderfully satisfying close.
"Whatever you've heard about Caraval, it doesn't compare to the reality. It's more than just a game or performance. It's the closest you'll ever find yourself magic in this world."

– Stephanie Garber, Caraval